Forbidden by Destiny is available now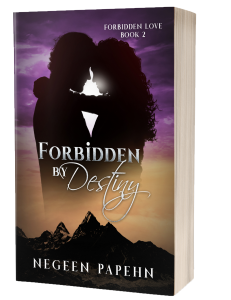 Leyla had never known what it felt like to fall in love. Not until her best friend Sara broke Ben's heart. 
After the devastating break up, Leyla reluctantly agreed to pick up Sara's things from Ben's home. Leyla thought she was being a good friend, but when she finds Ben completely shattered, her loyalties are tested. He had been her friend too. An afternoon of an innocent lunch and a walk on the beach to cheer him up turns into fireworks when Leyla can't get Ben out of her head. 
Pushed to her limits, fighting for a love she's always dreamed of, and against a demon she never knew existed, Leyla must ultimately make a choice. Her decision will come down to loyalty to her best friend, the expectations of her family, or the desires of her wanting heart. Is love worth taking the risk? 
Forbidden by Time is coming summer of 2019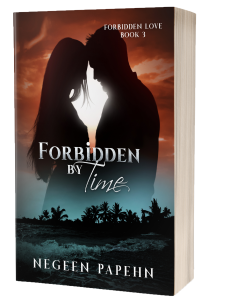 On the outside, Bita appears to have it all under control. She's a no-nonsense, strong-willed, force to be reckoned with. On the inside, though, she's spent most of her life dealing with her pushy Iranian mother, ever concerned father, and overbearing younger brother.
But that's all about to end.
Bita is determine to stand on her own two feet. She's purchasing her first home, and ultimately, her independence. When Bita meets Ramtin, the sexy, older real estate agent, she gets more than she bargained for. What was meant to be a simple property transaction, blooms into a fierce desire that sweeps her off her feet, leaving her breathless.
Now they have to make their relationship work despite their fifteen-year age gap, and interference from their traditional families. Ramtin is everything she never knew she dreamed of, that is, until something unexpected becomes an all-or-nothing deal-breaker, and Ramtin may not be all in. Bita must decide what's worth fighting for and if Ramtin is worth the final risk: losing her heart.
Click the button below to be alerted when this book launches. 
Listen to Reader's Entertainment's interview with Negeen.
Find out how Negeen finds time to write with her busy schedule